English Info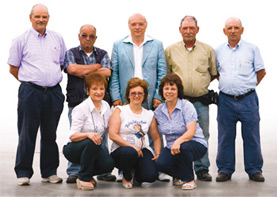 Founded over 40 years ago by Vincenzo Schino and Domenica Franco, with the collaboration of their eight sons and twenty grand-children which are now an active integral part of the company, the Recuperi Pugliesi S.r.l works successfully in the sector of recovery and recycling of paper waste, ferrous and non ferrous scraps, plastic materials and, in general, of such materials which can be placed on the market.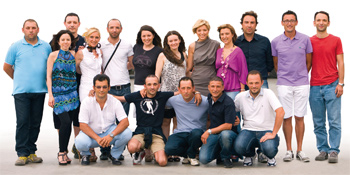 Containers' rental: press-containers and compactors. Transportation services of waste to be recycled and/or to be disposed of: Transportation services of dangerous waste, both of our own and for contatori to be submitted to A.D.R. procedures.
Authorized platform for the provisional stocking and treatment of dangerous and non dangerous waste. Platforms and/or recycling plants management for the recovery of non dangerous waste for contators including a platfom for car wrecking.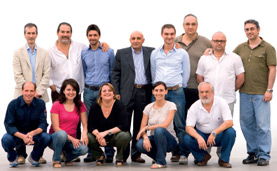 Import-export trade of waste paper (paper and cardboard), plastic materials, ferrous and non ferrous scraps. Confidential documents shredding service.
Reclaiming of recoverable waste collected from industries public entities and craftsmen. Waste sorting services for municipalities, according to the regulations in force (Law decree n. 22 of 05/02/1997).